Staff


Brian Ritter
President

As a native and life-long resident of this community, I couldn't be more excited for the opportunity to work with the Bismarck-Mandan Chamber of Commerce!

Bismarck-Mandan and the surrounding area is home to one of the most vibrant and diverse economies anywhere. Driven by sectors like healthcare, education, energy generation and government, we are poised to grow now and in the future. My role at the Chamber is to aid in that growth by overseeing our operations, implementing our 2017-2019 Strategic Plan, advocating for our businesses and developing relationships with our stakeholders.

While there are challenges to our continued success, there are challenges brought about by growth. The Chamber will continue to work tirelessly with our partners to address those challenges and do so in the best interest of both our members and our community. Should you ever have any questions or concerns with how we're doing so, please do not hesitate to get ahold of me or any of our fantastic Chamber Staff. The door is always open.

When I'm not here at the Chamber, you can find my family and I engaged in any number of activities around Bismarck-Mandan.

E-mail Brian at britter@bismancc.com


Ross Frohlich
Membership Director

Born and raised in Mandan, my roots run deep throughout our communities.
My background is diverse, including warehouse management, phlebotomy, clinical research, skilled laborer recruitment and most recently electrical sales. My experiences have allowed me to see not only the wide array of talent and industries that we have in Bismarck-Mandan, but also what opportunities could be developed. I believe the Chamber is the perfect place to help cultivate ideas and assist in supporting these new opportunities.
I live in Mandan with my wife, two daughters and our dog, Otis. My free time is enjoyed by watching my daughter play soccer, camping, riding motorcycle and being on the water.
E-mail Ross at rfrohlich@bismancc.com


David Leingang
Community Growth Director

Born into a military family, I have seen my fair share of the country, but nothing compares to North Dakota. After almost 17 years in the area, I have adopted Bismarck-Mandan as my home. Since living here I have discovered a deeply rooted sense of community that isn't as vibrant in other parts of the United States. As our cities have grown, the people have grown with it, further strengthening the communities resolve to weather any storm we encounter.

Through working with the Bismarck-Mandan Chamber of Commerce and the community, as the Community Growth Director, I am excited to gain further understanding and meet the wonderful individuals who are the rallying force for the public.

When I'm not meeting with various Chamber committees or coordinating events, I like to spend time with my family. And when they aren't keeping me busy, I find time to read, write and pursue a passion for photography.

E-mail David at dleingang@bismancc.com


Mary Masters
Office Support Professional

I am delighted to be working at the Chamber. As an Office Support Professional my responsibilities include greeting visitors, answering phones and assisting the terrific staff of this great organization with whatever tasks need to be done.

I grew up in Omaha but have long considered Bismarck to be my home. Office support work has been my niche for the past fifteen years, including ten years with the University of Mary.

My interests include classic movies, cooking and spending time with family and friends.

E-mail Mary at admin@bismancc.com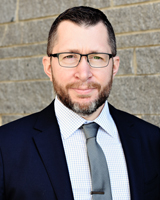 Ryan Parsons
Vice President
Ryan Parsons is Vice President of the Bismarck-Mandan Chamber of Commerce, a 1,250 member organization committed to advocating on behalf of business.
Since joining the organization in 2008, Ryan has held roles in membership, communications, advocacy and leadership.
As Vice President, Ryan coaches and collaborates with the talented Chamber team to provide relevant programming, communications and resources to Chamber members. Ryan is also responsible for the organization's ongoing advocacy efforts, including the Government Affairs Committee and Local Issues Committee.
E-mail Ryan at rparsons@bismancc.com




Shay Peterson
Membership Engagement Director
I was born and raised in Rapid City, South Dakota. I have spent a lot of summers and holidays around Bismarck-Mandan because of family in the area which has made Bismarck-Mandan feel like a second home. After finishing high school, I went on to attend the University of Mary. I graduated in December 2017 with a degree in Marketing and a minor in Accounting. I am excited to be part of the Chamber team and I look forward to help the community grow.
When I'm not working, I enjoy spending my time outdoors and hiking. My hobbies also include crocheting, video games, reading and photography. I have also been involved with volunteer work around the Bismarck-Mandan area.
E-mail Shay at speterson@bismancc.com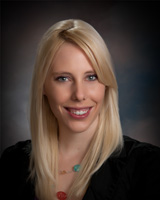 Rebecca Rattei
Communications Specialist
I am doing what I love and loving what I do. I joined the Chamber family in January of 2014 as the Communications Specialist. My responsibilities include designing the Chamber Connection, the ChamberLink e-newsletter, taking photos at Chamber events, managing the Chamber website and social media. I also design various marketing promotions for all of our Chamber events.
I enjoy working with our Chamber members to better promote their business through our variety of different mediums.
When I'm not working or attending Chamber events, I enjoy spending time with my family and friends, reading the latest celebrity gossip and watching NASCAR.
E-mail Rebecca at rrattei@bismancc.com


Elliot Rust
Chief Financial Officer
I grew up in Casselton, North Dakota and after I graduated high school, I moved to Bismarck where I attended the University of Mary. I graduated in 2011 with degrees in Accounting and Computer Information Systems. After college, I worked as a public accountant for 4 1/2 years and then moved on as the Finance Manager of a community non-profit before accepting the CFO position at the Chamber.
I have always had a passion in non-profits and I am excited to be a part of the Chamber team and help with the growth of our community.
I am happily married to my beautiful wife, Amanda, and we live in Lincoln with our three dogs and one cat. We both enjoy camping trips at the lakes during the summer.
E-mail Elliot at erust@bismancc.com


Cathryn Sprynczynatyk Anderson
Director, Leadership Bismarck-Mandan
Communications Specialist

I am pleased to be taking over as Chamber Staff Representative for the Leadership Bismarck-Mandan program. As a 2013 Leadership graduate, married to a 2014 graduate and the daughter of one of the program's original founders, it's safe to say Leadership Bismarck-Mandan runs in the blood.

I am passionate about Leadership Bismarck-Mandan as a program that brings together future leaders to educate and involve them in our community. Leadership Bismarck-Mandan is like a Master's class on our community.

In addition to directing Leadership Bismarck-Mandan, I provide communications support, writing for the Chamber Connection as well as other projects.

After living in Minnesota and Ukraine for nearly a decade, I am thrilled to put down roots in my hometown of Bismarck with my husband, Jason, and our sons, Sigurdor and Henrik.

Email Cathryn at cathryn@bismancc.com