Staff


Annie Bergrud
Chief Accounting Officer
I am the bean counter of the office, at times known as the buzz-kill. I stepped into this position at the Chamber the end of 2011. I have the privilege to keep accurate financial records, watch the cash flow and monitor budgets; all of this to assure the Chamber provides the best service possible for its members and our Bismarck-Mandan community!
I am very excited to be part of such a great organization and work with the great people that work here.
When not on the clock, I enjoy spending time with my family, scrapbooking all those enjoyable moments and running.

E-mail Annie at abergrud@bismancc.com


David Leingang
Community Growth Director

Born into a military family, I have seen my fair share of the country, but nothing compares to North Dakota. After almost 17 years in the area, I have adopted Bismarck-Mandan as my home. Since living here I have discovered a deeply rooted sense of community that isn't as vibrant in other parts of the United States. As our cities have grown, the people have grown with it, further strengthening the communities resolve to weather any storm we encounter.

Through working with the Bismarck-Mandan Chamber of Commerce and the community, as the Community Growth Director, I am excited to gain further understanding and meet the wonderful individuals who are the rallying force for the public.

When I'm not meeting with various Chamber committees or coordinating events, I like to spend time with my family. And when they aren't keeping me busy, I find time to read, write and pursue a passion for photography.

E-mail David at dleingang@bismancc.com


Mary Masters
Office Support Professional

I am delighted to be working at the Chamber. As an Office Support Professional my responsibilities include greeting visitors, answering phones and assisting the terrific staff of this great organization with whatever tasks need to be done.

I grew up in Omaha but have long considered Bismarck to be my home. Office support work has been my niche for the past fifteen years, including ten years with the University of Mary.

My interests include classic movies, cooking and spending time with family and friends.

E-mail Mary at admin@bismancc.com



Ryan Parsons
Vice President

As the vice president of membership, I work to keep the Chamber growing. Starting at the Chamber in March of 2008, I hit the ground running. Getting out into the community and meeting business owners and operators, gives me a hands-on feel for the members, current and future, of the Chamber.
When not talking to potential members and explaining the finer points of membership, I attend ribbon cuttings and assist in the production and execution of various Chamber events.
E-mail Ryan at rparsons@bismancc.com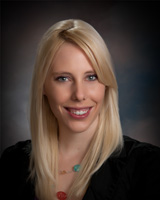 Rebecca Rattei
Communications Specialist
I am doing what I love and loving what I do. I joined the Chamber family in January of 2014 as the Communications Specialist. My responsibilities include designing the Chamber Connection, the ChamberLink e-newsletter, taking photos at Chamber events, managing the Chamber website and social media. I also design various marketing promotions for all of our Chamber events.
I enjoy working with our Chamber members to better promote their business through our variety of different mediums.
When I'm not working or attending Chamber events, I enjoy spending time with my family and friends, reading the latest celebrity gossip and watching NASCAR.
E-mail Rebecca at rrattei@bismancc.com



Chelse Simon
Membership Sales Director

I started with the Bismarck-Mandan Chamber of Commerce in October of 2015 and it has been beyond rewarding! From a young age, I knew that business was a passion of mine and my position as Membership Sales Director allows my passion to be a career.

My role as Membership Sales Director ties perfectly with my love for business and the Bismarck-Mandan community. I am fortunate enough to welcome new members, explore membership options with potential members and to determine the perfect sponsorship to best fit the needs of the member. Along with continuing relationships with our current members, and of course... attending all the fabulous Chamber events! I'm looking forward to engaging with all our current and future members!

A few of my favorite things include enjoying the beautiful four seasons of North Dakota, being active, Pinteresting, playing tennis, drinking coffee, shopping at local businesses and traveling! I'm beyond thrilled to be on the Bismarck-Mandan Chamber of Commerce team and to celebrate local businesses!

Email Chelse at csimon@bismancc.com


Cathryn Sprynczynatyk Anderson
Director, Leadership Bismarck-Mandan
Communications Specialist

I am pleased to be taking over as Chamber Staff Representative for the Leadership Bismarck-Mandan program. As a 2013 Leadership graduate, married to a 2014 graduate and the daughter of one of the program's original founders, it's safe to say Leadership Bismarck-Mandan runs in the blood.

I am passionate about Leadership Bismarck-Mandan as a program that brings together future leaders to educate and involve them in our community. Leadership Bismarck-Mandan is like a Master's class on our community.

In addition to directing Leadership Bismarck-Mandan, I provide communications support, writing for the Chamber Connection as well as other projects.

After living in Minnesota and Ukraine for nearly a decade, I am thrilled to put down roots in my hometown of Bismarck with my husband, Jason, and our sons, Sigurdor and Henrik.

Email Cathryn at cathryn@bismancc.com